香港本土出產
美國長春藤大學博士
最強數學及科學DSE•IB•GCSE•AL課程
彈性網上授課
See More
我的背景
在香港出生長大,沒有上過任何名校。通過努力學習,考入香港大學並以一等榮譽畢業。而這只是旅程的開始...
畢業後獲得全額獎學金進入美國長春藤聯盟大學攻讀碩士和博士學位,在學術和研究領域與全球最優秀的人才競爭,成績名列前茅,並在世界一流期刊上發表論文。獲得博士學位後,於矽谷研發頂尖科技,領導團隊推動人工智能、5G 和雲端計算研究。
與此同時,對教學的熱情從未減退,在工作中指導麻省理工學院、史丹福大學、加州大學柏克萊分校的研究生,並在長春藤大學兼職教學。
回到起點,希望與同學們分享學習心得和經驗,一起在學業上取得成功,邁向目標,過夢想精彩的生活。
Meet the Team
Josh Taylor
English Tutor
Jessica Morton
German Teacher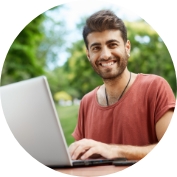 Jack Davies
React JS Trainer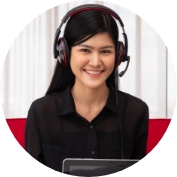 Karen Smith
SMM Specialist
Our Students

Amelia Williams
I have just completed a 3-month marketing course, but I already miss the center and Amelia. I can confidently say that all the knowledge I have acquired is applicable and useful. I definitely recommend everyone.
Amelia Williams
I have never taken part in any other courses with such pleasure and expectation as in the Spanish course by Marina. Great One! I love the way it is designed, and delivered. Highly recommended.
Amelia Williams
This is the BEST online course I have ever joined. I learned programming after completing a six-month advanced course. Then I completed a two-month internship and started working in one of the best companies in the market.